SHRED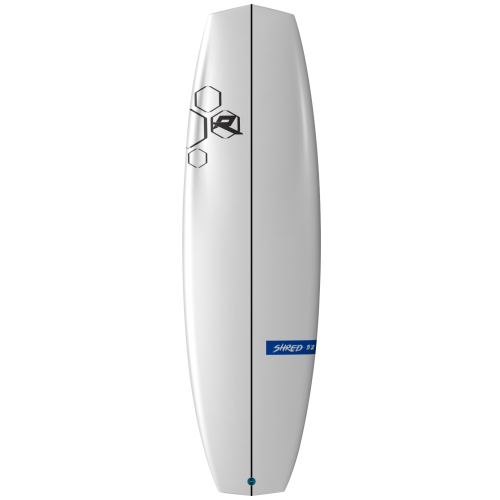 Remove this product from my favorite's list.
Add this product to my list of favorites.
SHRED
SHRED is RSC's new wave-freestyle no-nose board. This new shape with high performance was developed to excel in small to medium wave conditions (European waves).
Followers of radical curves, big rollers with slashes, engaged freestyle, or just free ride, the SHRED is made for you!
The rocker tight enough in its middle part ensures an excellent slide, an early planning and great accelerations. The rear part of the rocker, slightly kicked, brings an extreme maneuverability in surfing, for radical curves at the top and bottom of waves.The hull is a simple concave finishing double light at the level of the fins to give a very good catch and control to the surf!
Whether you are a radical surfer or a free rider, SHRED will meet all your expectations in a maximum of conditions
SHRED exists in 2 versions:
- White version for strapless, delivered without inserts and without front pads, for the fans of the strapless
- Yellow version, with inserts and front pads, which can be used in strapless or with footstraps of the choice